Motor Legend Festival 2018
april 20 08:00

-

april 22 23:30

UTC+1
Evenement Navigatie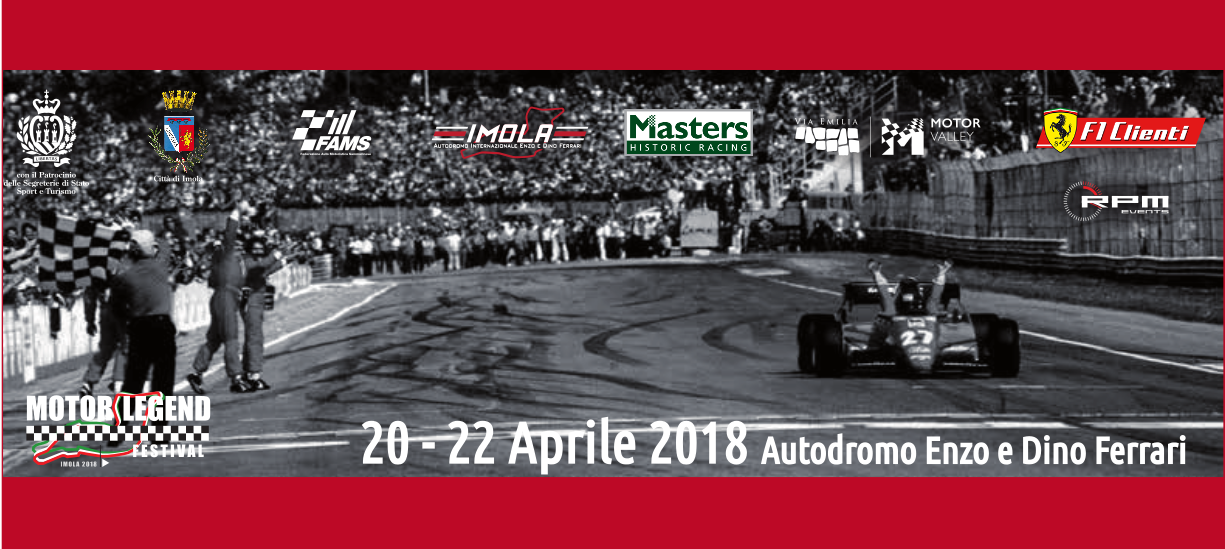 Three days of pure adrenaline in the true land of Motorsport, Imola, its race track and its prestigious Emilian motorsport traditions, all together in an unforgettable event for fans, the first Motor Legend Festival.
The Motor Legends Festival 2018 event has been designed to bring an international format to Italy for the first time: a large event that can create interest with the public entering the track.
The 2018 edition will be the first edition, the starting point for a placement plan with at least a three-year perspective. This first edition has been designed for a broad audience of enthusiasts from all over the world who consider Italy as the drive and birthplace of true Motor Sports.
A great motorcycle amusement park. An opportunity go back to childhood and, for children, an opportunity to feel adults.
Admiring a Porsche while you can hear the roar of a Ducati, leaving a piece of your heart for a F1 Ferrari and meeting on your way Bernie Ecclestone, protagonists of every kind in the world of engines and riders who are loaded with laurels. This is Motor Legend Festival.
Three days dedicated to motorsport, its history and its stories. Motorbikes and cars on the track, meetings, reviews and insights into the Enzo and Dino Ferrari circuit in Imola, one of the symbol places in a land deeply connected to two or four-wheeled engines. Fascinating one seated cars and aggressive silhouettes, today's champions and yesterday's myths, a kaleidoscope of motorism where passion reigns supreme, impossible to be missed.
Because emotions cannot be told, they must be lived.
Facebook: MotorLegendFestival
Twitter: MotorLegendFest