There is much written about the Serbian Stefan Grand Prix attempts to appear on the grid. The very first attempt was already in the 1990s. The last attempt from a few years ago. While it is rumoured there will another one after 2022. More interesting is the 2011 saga when the team published on their website a statement that they were ready to race… 11 drivers were named to drive for the team, who were these drivers, and why so many?
You probably remember the Sauber Saga back in the days when three drivers were assigned for one drive. Felipe Nasr, Giedo van der Garde and Adrian Sutil. It ended with a couple of lawsuits between Sauber / Kalterborn and van der Garde. While there were no Lawsuits at Stefan Grand Prix, the three drivers Sauber had is nothing compared to Stefan Grand Prix in late 2010.
In December 2009, Zoran Stefanovic made a last attempt to receive an entry for 2010. The team acquired many assets of the folded Toyota team including their new challenger the TF110. However, he did not purchase the license of Toyota to appear on the grid. When his attempt was refused, Zoran tried to purchase the licence of the folded USF1 Racing Team. This was blocked, as the FIA believed that it was impossible to issues entries this close to the season opener.
Plan A was gone; it was time for Plan B. Stefan Grand Prix planned several tests with the Toyota TF110 in Portugal. To develop the now branded Stefan S-01 chassis en try out several drivers. There was only one problem. Bridgestone was not willing to supply the team with the needed tyres. There was an option to use the Avon tyres. The team refused to use the Avon tyres, as there was no possibility to test on high speed with them.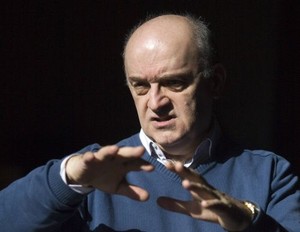 In April 2010, the team made a bit for an entry slot in 2011. Stefanovic stated that this bit showed the FIA how serious they are to appear in the Formula One. To give their message some extra power the team published a list with drivers they were in contact with for a seat in 2011.  For 2010, the team had Kazuki Nakajima and Jacques Villeneuve announced. Very soon, Villeneuve made a statement that he did not sign any contract.
Believe it or not the team was on speaking terms with twelve, I repeat, twelve drivers for their seats. Below an overview with the drivers and some information.
Jacques Villeneuve; It has been said that Jacques Villeneuve actually did a seat fitting for SGP in Köln, the former factory from the Toyota F1 Team. It is hard to find any information regarding the seat fitting nor is it impossible to find a photo. According to Stefan Grand Prix this was to shown the FIA how "serious" they were to debut.
Narain Karthikeyan; Narain was in Köln as well for some seat fitting has been said. According to the team, he showed a lot of intelligence and gave the crew a positive vibe when he was walking around.  According to the team, Narain was close to sign a contract with them before he went to HRT.

Kazuki Nakajima: The only one that actually "tested" the Stefan S-01. Well he drove some meters at the parking lot in Köln. It was said that he had a contract for several years with the team.
Pastor Maldonado: While he crashed a lot, made a lot of damage, and could be very reckless in driving he was asked for some seat fitting as well in Köln. The team said that Pastor was a fantastic guy and a very quick driver. In the end pastor won one race, obviously not with the Stefan Grand Prix S-02.
So far, the drivers that were in Köln to visit the factory and do some seat fitting. Now the drivers that were considered by the management and the team. Some names I even remember or don't have a clue with why they would be considered.
Bertrand Baguette: Bertrand is the Formula Renault 3,5 series champion of 2009. While Baguette tested for the Renault Team and Sauber team it has been said that SGP was interested in Bertrand. To be honest I don't know why you would be interested to hire him as one of the drivers. Perhaps as third driver.
Sebastien Loeb: Sebastien Loeb has been linked with a couple of F1 teams during his hay days as World Rally driver. Eventually he tested with Red Bull. However, he was an option for SGP to fill one of the seats. No more information is available.

Ralf Schumacher: In 2007, Ralf Schumacher was last active in the Formula One. Afterwards he went to the DTM. Somehow, SGP was interested in hiring him for the 2011 season. It could be a publicity stunt because of the name. I'm not sure to be honest.
Christian Klien: Klien used to be a protégé from RedBull Racing. He drove his last race in 2006 before SGP said to be interested in Klien. No idea why.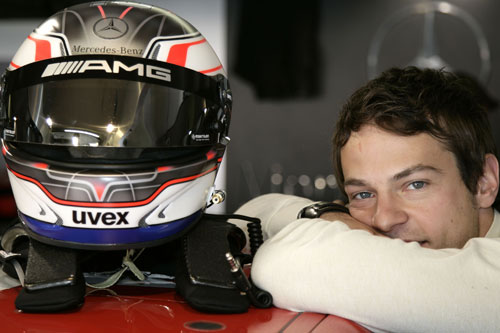 Karun Chandhok: Karun recently confirmed to me on twitter that he had talk with the son of Zoran regarding a drive for the team. However, it was more likely to generate publicity for the team than really considering Chandhok.
Takuma Sato: Yes, Sato was an option for the management to race for them. While his last race at that time was back in 2008 with Super Aguri F1. The same time he was making a career in the states. So how serious this was?
Adrián Vallés: I never heard of him. Though it seems he tested for the Midland F1 Team in 2006 and with Spyker F1 Team in 2007. His results were far from great if you have to believe the stats. So why consider him?
Alexandros Margaritis: Another driver I never heard of. Why they considered him? Perhaps because he came from Greece.
Make one thing clear; I have a weak spot for Zoran Stefanovic and his Stefan Grand Prix. The dedication all those years to see his team materialised in the Formula One, I can only support. Let's hope the Serbian F1 Team will appear on the grid someday. As well to have a race in Serbia!

For other Stefan Grand Prix article check this link.
Official Stefan Grand Prix website check this link.
For the Stefan Grand Prix blog check this link.