Stand-in drivers, the drivers we mostly forget about though play sometimes a huge roll for teams. They are often at short notice in the car for most various reasons. During the covid pandemic, we have seen several stand-in drivers, well not really stand-in like Russell taking place in the Mercedes because of Hamilton or Kubica instead of Kimi. However, do you remember John Watson in 1975 for Team Lotus and McLaren in 1985? Probably you forget that. This article is dedicated to these drivers with the story.
Part 1
Almost Stand-ins
Eddie Cheever
In 1978 Cheever made his debut at the age of 20 with the Theodore Racing. After failing to qualify the first two races he replaced Davina Galica at Hesketh for the South African Grand Prix. He raced for several teams and showed some decent results until he signed in 1984 for Alfa Romeo. In 1985, he was still driving for the team however his best result was a ninth place. With no seat for 1986, it seemed his F1 career stalled. However, for the Grand Prix in Detroit Haas called Cheever to replace Patrick Tambay who got injured. Side note Mario Andretti was asked first for the drive though he turned the drive down. He recommend his son Michael. When he failed to gain a superlicense it was Cheever.

His race for Haas Lola in the streets of Detroit meant that his Formula One career got the needed boost again. From 1987 up to 1989, he would be one of the Arrows drivers. Scoring two more extra podiums and several points.
| | | | |
| --- | --- | --- | --- |
| Grand Prix | Qualification | Race | Team |
| 1978 South African Grand Prix | 25th | Ret | Hesketh |
| 1986 Detroit Grand Prix | 10th | Ret | Haas Lola |
John Watson
Perhaps one of the most incredible drivers that were active in the Formula One. Most of his races he drove for McLaren. He drove his first F1 race, which was a non-championship race already in 1972 in a March 721 at the World Championship Victory Race for team Goldie Hexagon Racing finishing sixth. A year later, he would race for the same team, now with a Brabham BT37 the British Grand Prix. For 1975, Watson signed a contract with Team Surtees to be their driver. His best result was an eight place during the Spanish Grand Prix.

Watson would replace Brian Henton during the German Grand Prix in 1975. Team Lotus asked him if he was able to race. Especially as team, Surtees would not appear in Germany. After Surtees left, the earlier Watson would race in the United States Grand Prix for the team. Resulting in a contract for 1976. From 1979 on, he would race for the McLaren Team until his retirement in 1983. After nearly two seasons absent in the Formula One Mclaren asked him to replace Niki Lauda who injured his wrist for the European Grand Prix at Brands Hatch.

This would not be his last time he would sit in a Formula One car. In November 1990, Watson was the first driver to race with the Jordan 911, which would become later the Jordan 191. Eventually he tested in 1993 as well with the Williams.
| | | | |
| --- | --- | --- | --- |
| Grand Prix | Qualification | Race | Team |
| 1975 German Grand Prix | 14th | Ret | Team Lotus |
| 1985 European Grand Prix | 21th | 7th | McLaren |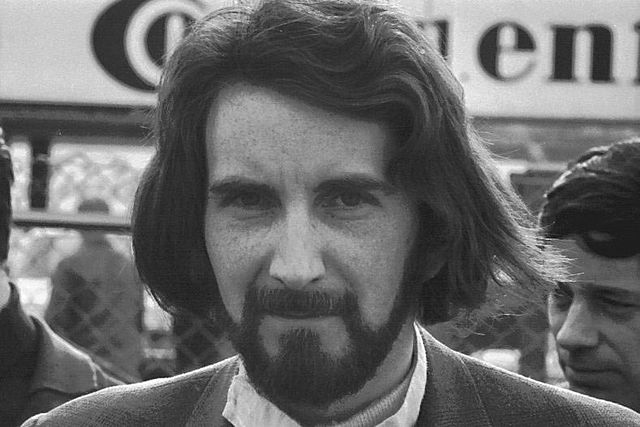 Norberto Fontana
After his first test with Sauber in late 1994 he become the teams test driver from 1995 onwards. In 1997, he would become the stand-in for Gianni Morbidelli who broke his arm prior the French Grand Prix. He already replace Nicola Larini. Peter Sauber was looking for a replacement driver for the British Grand Prix due to the performance of Fontana. Eventually he decided that Fontana could stay. Fontana would replace Morbidelli as well at the last Grand Prix of the season. In 1998, Fontana signed a draft contract with Ken Tyrrell. However, it didn't took long before the team was purchased by British American Tobacco they vetoed Fontana to be their driver. In 1999, he was close to race for Minardi.
| | | | |
| --- | --- | --- | --- |
| Grand Prix | Qualification | Race | Team |
| 1997 French Grand Prix | 20th | Ret | Sauber |
| 1997 British Grand Prix | 14th | 9th | Sauber |
| 1997 German Grand Prix | 18th | 9th | Sauber |
| 1997 European Grand Prix | 18th | 14th | Sauber |
Justin Wilson
In 2003 Justin Wilson signed a contract with Minardi. What many don't know is that he was to race for the team in 2002. When Paul Stoddart was looking to replace Alex Yoong who even failed to qualify for some races. Because Wilson was too tall for the car, Anthony Davidson replaced him. However, in 2003 he would drive for the team. Before the German Grand Prix of 2003, Jaguar signed a deal with Justin Wilson to replace the underperforming Antônio Pizzonia. In 2004, he was to be one of the Jaguar drivers as well. Due to ford, who was not willing to invest more money, the team took Christian Klien who brought the needed money with him.
| | | | |
| --- | --- | --- | --- |
| Grand Prix | Qualification | Race | Team |
| 2003 German Grand Prix | 16th | Ret | Jaguar |
| 2003 Hungarian Grand Prix | 12th | Ret | Jaguar |
| 2003 Italian Grand Prix | 15th | Ret | Jaguar |
| 2003 United States Grand Prix | 16th | 8th | Jaguar |
| 2003 Japanese Grand Prix | 10th | 13th | Jaguar |