The Alfa Romeo Tipo P1, designed by Giuseppe Merosi was the first Grand Prix car build by Alfa Romeo in 1923. The car was fitted with a 2.0L straight-6 engine, which produced 95HP at 5000 rpm. With a calculated top speed of 180KM/H the would probably have competed at the top, however after the disastrous crash in 1923 Alfa Romeo withdraw the car.
Before the Alfa Romeo Tipo P1 was build, the company was already successful in motor racing. Alfa Romeo started motor racing almost immediately after it was founded in 1911. They made their first appearance during the Targa Florio of 1911, with drivers Franchini and Rozoni behind the wheel of the 24HP. It was the start of a very successful pre-war era for the Alfa Romeo racing team.
In 1923 the well-respected automobile engineer Guiseppe Merosi designed the Alfa Romeo Tipo P1, probably the design was completed in May 1923 I wasn't able to find out the date, Alfa's first Grand prix car. The car's weight was 850KG and three chassis of the Alfa Romeo Tipo P1's have been made by Alfa.
Alfa Romeo Tipo P1 GP Overview Overview
Manufacturer
Alfa Romeo
Production
1923-1924  / 3Chassis in total
Designer
Giuseppe Merosi
Class
race car
Body style
2-seater
Layout
FR layout
Engine
1990 cc I6 DOHC
Power
95 bhp @ 5000 rpm (1923)
Top speed
180 km/h
Curb weight
850 kg (1,874 lb)
The Alfa Romeo Tipo P1 was shortly tested by Ugo Sivocci in late August 1923 at Monza, before the car would make its race debut on the 9th of September 1923 during the Italian Grand Prix (III Gran Premio d'Italia) held at Monza. Alfa Romeo arrived at the circuit with thee Alfa Romeo Tipo P1's driven by Antonio Ascari (6), Ugo Sivocci (17) and Giuseppe Campari (12) the team's setup looked promising. During the practice all changed for the Alfa Romeo Team.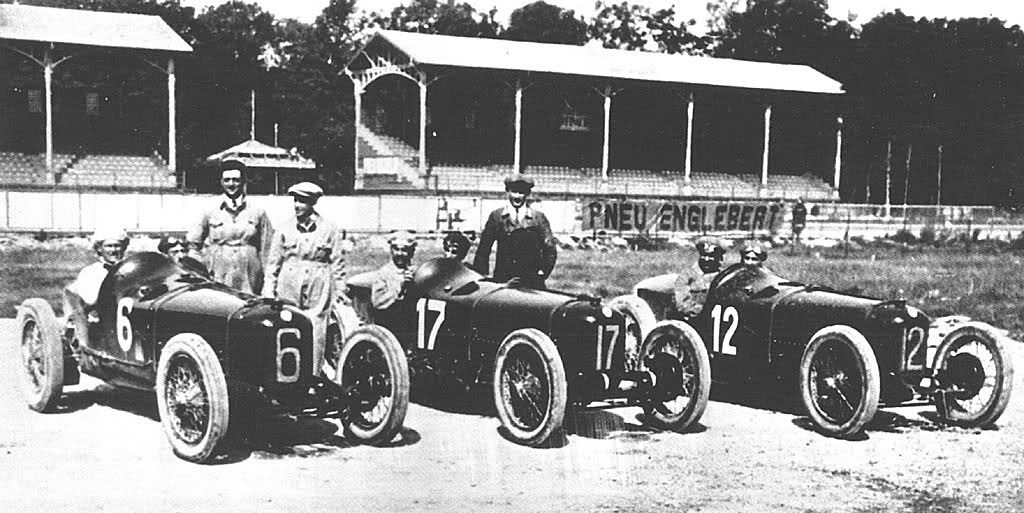 When Sivocci was practicing for the Italian Grand Prix he crashed with the Alfa Romeo Tipo P1, Sivocci died because of the crash. Alfa Romeo decided to withdraw from the race. It would mean the end of the Alfa Romeo Tipo P1, the car was never raced afterwards. However in 1924 Alfa Romeo placed a roots-compressor on one of the P1's which gave the engine 110bhp. In the end the Alfa Romeo Tipo P1 Compressore never made its debut during a Grand Prix in 1924. Guiseppe Merosi left Alfa Romeo and his successor Vittorio Jano designed the successful Alfa Romeo Tipo P2.