This weekend the Australian Grand Prix would have been the season opening for Formula One, however due to the corona virus there won't a Grand prix at all. The first Grand Prix? Probably the Dutch Grand Prix. The hectic of Liberty Media and the bad communication brought me back to the days that Eddie Jordan, Gian Carlo Minardi, Guy Ligier, Ken Tyrrell, Lord Hesketh and all time favourite Peter Sauber were active in the Formula One with their own team. Full of passion for the sport, dedicated for life. Taking the risk teams today won't take at all.
It is not a secret that I'm not a fan of today's Formula One which seems everything needs to be sterile and there is no space for unpopular quotes everything has to be equal and correct. I miss as well by many team owners the passion, the Passion people like Peter Sauber and Eddie Jordan had in those days. Stable teams just doing their thing with Eddie Jordan be the extraordinary and Peter Sauber the relaxed one.
I miss the teams as Minardi, Jordan, Sauber, and Ligier though even the older once I never experienced live teams as Hesketh, Shadow and Theodore. All driven by passion, and fuelled with the same love for auto sport. The PR and be correct seems to be the most important thing these day in the Formula One.
There is one team principal I really miss in today's Formula One, probably he would not be able to make the difference but still, and that is Peter Sauber. If you dive into his racing records you will find out he did a decent job in hill climbs himself. Be fair, who did not read the stories of the Sauber-Mercedes C9!? Everything between his own career as driver up to his own Formula One team breaths one thing, passion… Passion and more passion. It seems rare these days. Perhaps I don't see it any more, and my perception of passion is outdated or the old school approach.
Peter Sauber is also one of the few that saw the talent in new drivers. He was the only one who saw the talent Kimi Raikkonen had. With almost no experience in the lower Formula classes he dared to put Kimi in his car. And see what happened. The same can be said of Gian Carlo Minardi who always kept an eye on the talent. Esteban Tuero and Fernando Alonso.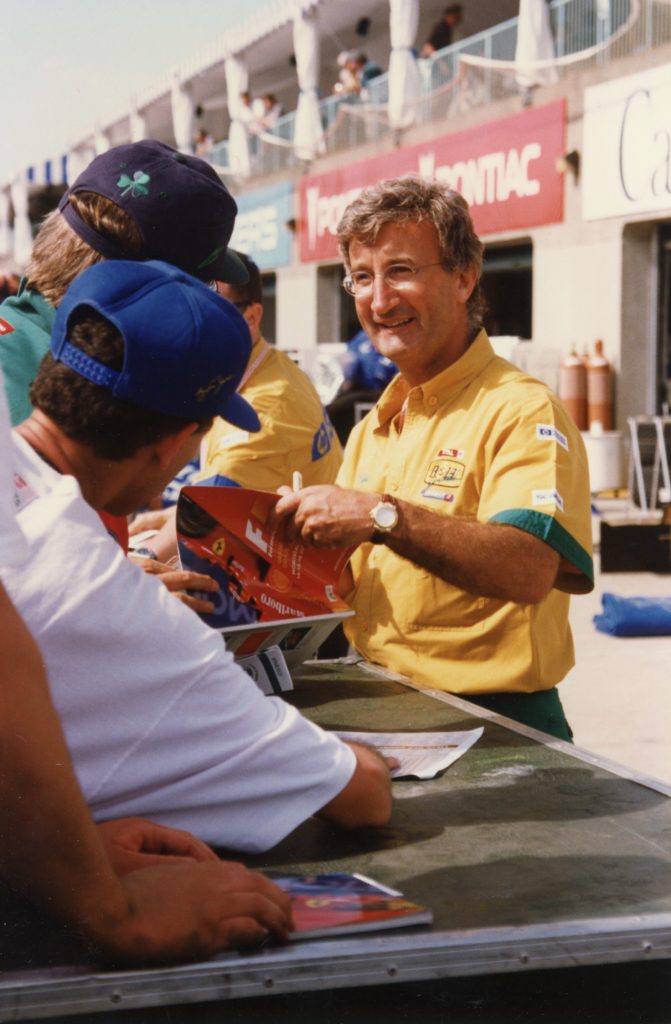 Perhaps Peter Sauber steps even higher on the ranks of a team owner with a pure passion for auto sport. In 2005, he sold his Sauber F1 Team to BMW.  To retire from the sport and just enjoy his life. When the financial crisis hit worldwide in 2007 and 2008 even the Formula One was near collapsing due the fact that factory teams were to leave the Formula One.
So did BMW, they spent too much money and had to cut in their spending's. It was the moment Peter Sauber came back to the Formula One to save his team. What he did was unseen before and showed the true passion. I don't see Toto Wolf doing this, do you?
There is another reason to be honest why I miss Peter Sauber. Besides his amazing personality, he shares the same passion as I do for cigars. He was one of the few who knew how to smoke a cigar and why you should smoke a cigar instead of cigarettes. A great example is Paul Stoddart he smoked cigarettes and was stressed out at some point. Peter Sauber smoked cigars and was most of the time relaxed. It's all about the way you approach life.
Perhaps i'm stuck in the past my self it wouldn't surprise me though!