The story behind a photo just a try out for the website to extend the content that can be posted. The idea behind it? Recently several photos appeared on twitter about unknown drivers in Formula One cars. Mostly test sessions. If you dig up the information and manage to speak with these drivers some lovely story is to evolve out of it. For the first edition is the photo of the Brazilian Gustavo Pasetto who tested an AGS JH25B back in 1996 at Le Luc.
There is a slight change you haven't heard of the Brazilian driver Gustavo Pasetto. He belongs to one of the drivers that tried it's luck in Europe. Though didn't manage to a have a decent career, mostly due to the financial situation. A good career or not, the story behind the photo of his AGS test is one of these stories nobody seems to know and is worth sharing.
Like many others Gustavo started started his career at a young age in the Karts where he showed the needed progression and talent to have a future In the single seaters. After a few years of karting he was asked by the AGS team to test one of their Formula Opel cars. Potentially to be one of their drivers in 1997.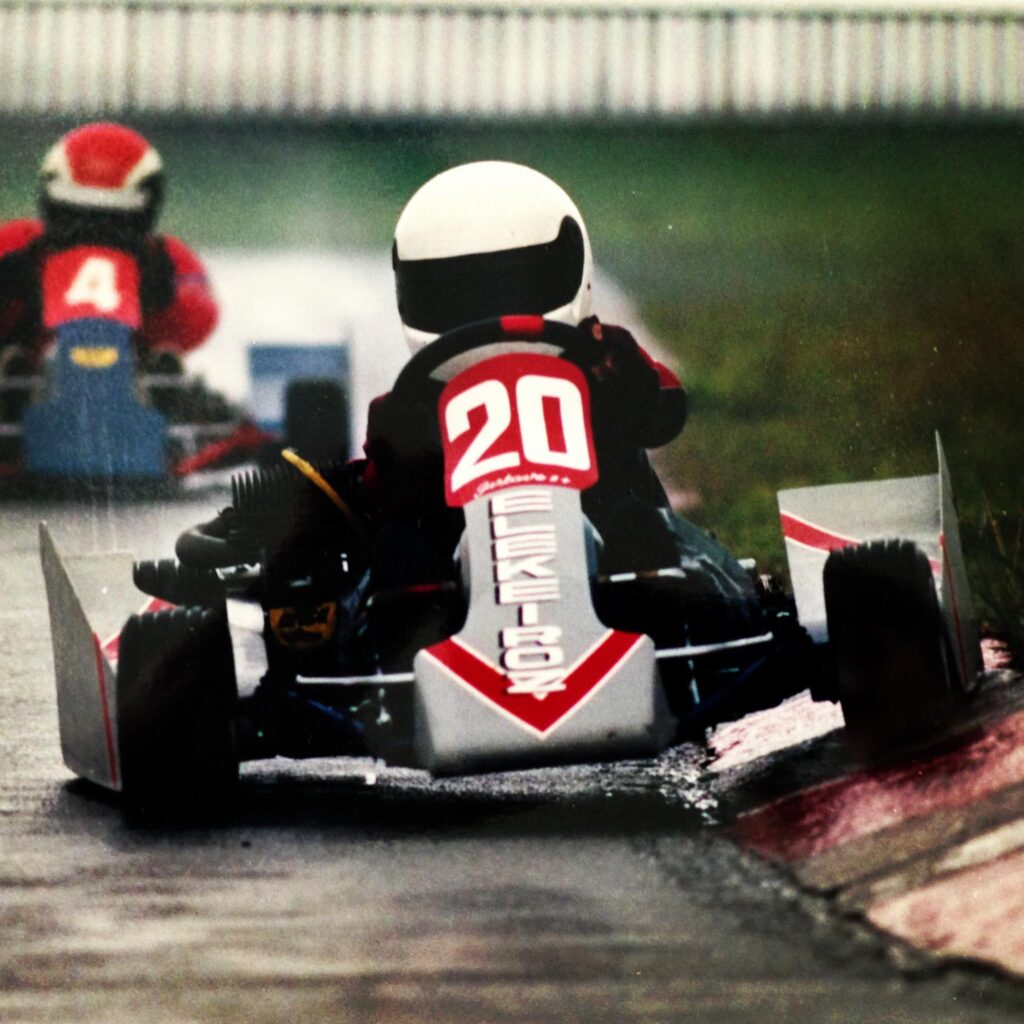 In the autumn of 1996 Gustavo Pasetto went to France to the AGS team to test with their Formula Opel at Le Luc. AGS used the track to test new drivers to see if they were worth to race for them. While Gustavo went to test with the AGS Formula Opel, his dream would come true later that day. Gustavo told me that after the testing he and the team went for a lunch. After the lunch the boss of AGS asked him if would like to test something faster with much more horsepower. He said yes and he was asked to take place behind the wheel of the AGS JH25B at Le Luc. He did 12 laps with the car, to quote Gustavo "It was a dream coming true".
Sadly for Pasetto, as he told me, he wasn't able to find the sponsorship he needed to finance his career in the Formula Opel. For 1997, he went to the states to race in the Barber Dodge Pro Series where he did several races.  In 1998, he went back to Europe and started to race in Italy, in the Formula Ford Challenge. Henry Morrogh purchased many Formula Ford cars previously to run on his racing school in Magione. According to an Italian article seven races were held during the year.
However, after the 1998 season Gustavo decided to quit racing and established in 1998 GP Parts in Brazil. A company specialised in imported performance car parts. Where he still works today.
It may have been a short race career for the Brazilian, and on first sight, he is just one of the many drivers that got lost in the destructive history of motor sport where you will be forgotten tomorrow. Still he is one of the few lucky once that was able to test with a Formula One car. Does it matter the car was already four á five years old? Ofcourse not!